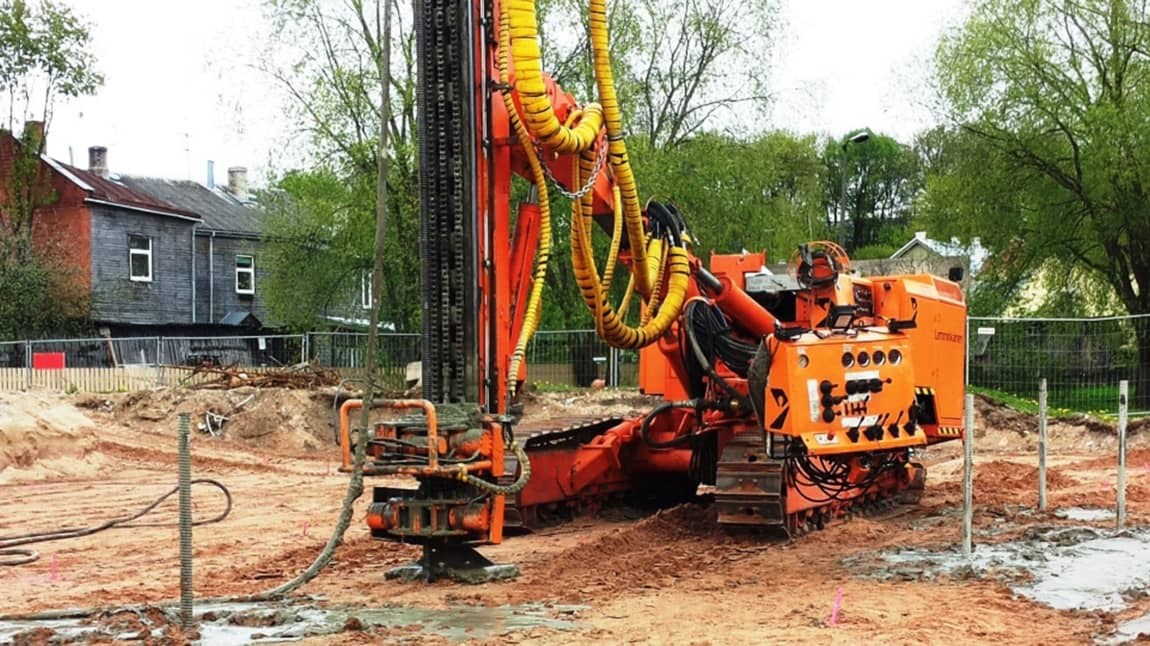 Micropiles
Micropiles in comparison to other piles are smaller in diameter and are made differently. Micropiles are mainly used to reinforce existing foundations.
Micropiles which are alternatively called mini-piles are usually considered to be piles with diameter up to 300 mm. Micropiles can be classified according to installation procedure: impact and drilling method as well as surface compaction method.
Micropiles can be useful in low load building foundations, reinforcing old foundations or under tight conditions as no extensive excavation or concrete works are involved.
Micropiles are usually driven using impact drilling methods where the piles are equipped with a drill bit and injection channel (Ischebeck, Belloli, Minova MAI, InfraLock etc.). Through consistent adding of cement and water the piles are driven to the required depth. The cement water solution creates a concrete body around the pile which increases the pile's side friction and load-bearing capacity. The concrete body protects the pile from corrosion and depending on the protective layer's thickness may give the pile a 120 year lifespan.
Micropiles also include pipe piles which are driven to the required depth using the impact drilling or drilling method by adding water or compressed air. The front end of the tube is equipped with a bore chute (also called pipe shoe) into which is locked the drill bit, which in turn is attached to the drilling rod (producers e.g. Atlas Copco Rotex and Robit). When the required depth is reached the drill bit and rod are removed. Thereafter the pipe that has been driven into the surface is filled with a water-cement solution or concrete mix and if necessary reinforced with steel.
AS YIT Eesti drills micropiles with diameters of 30 - 300 mm.
Standards
Micropile foundation design is considered in the standards:
EVS-EN 1997-1:2005+NA:2006
"Eurocode 7: Geotechnical design
Part 1: General Rules";
EVS-EN 1997-2:2007+NA:2008
"Eurocode 7: Geotechnical design
Part 2: Soil analysis and testing
Work is executed according to the following standard:
EVS-EN 14199:2005 "Execution of special geotechnical works - Micropiles"