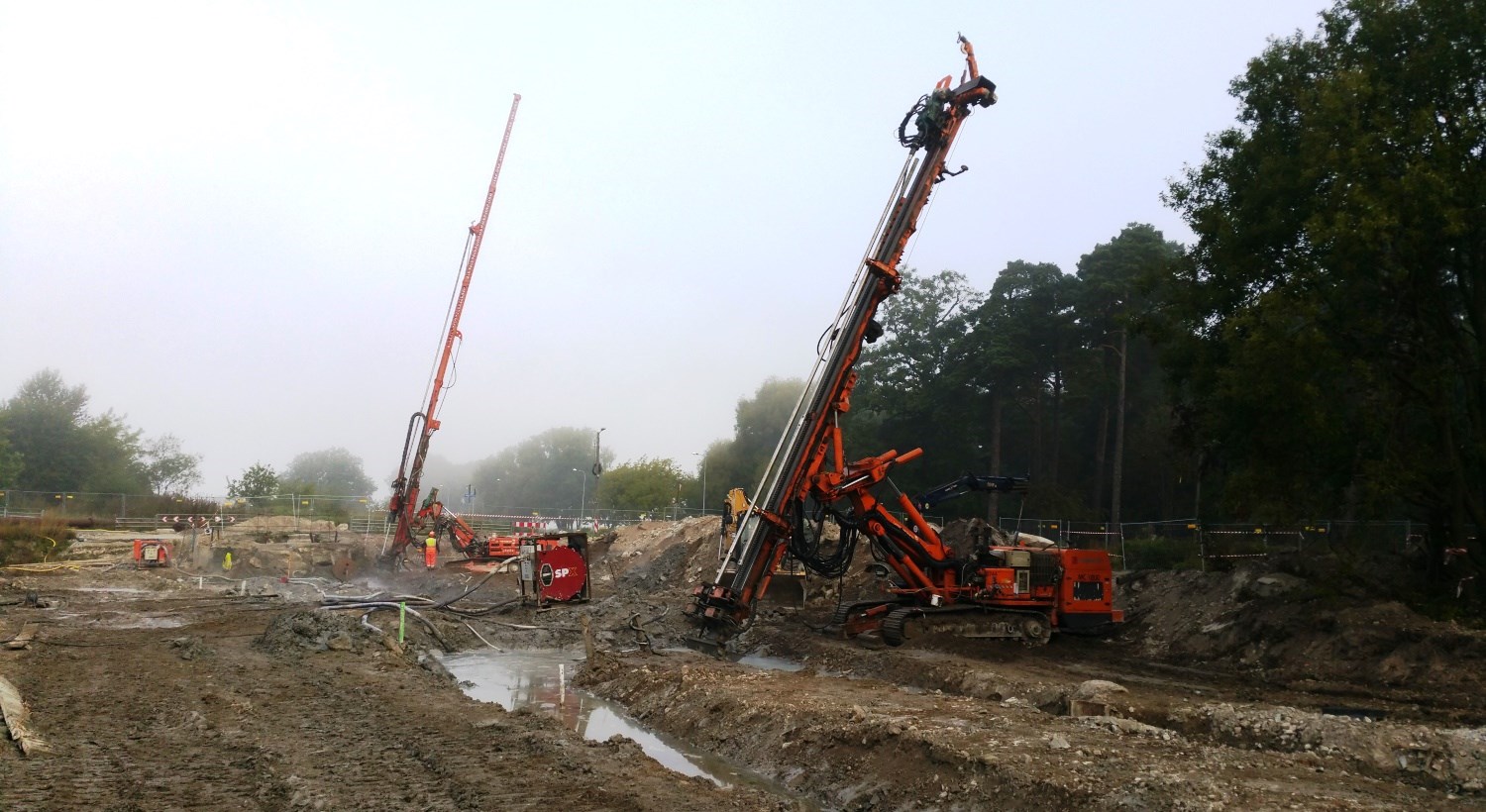 Jet Grouting
At the end of the 1950s jet grouting or the high-pressure injection method was used for the first time in the geotechnical field in Great Britain. Jet grouting pile creation is a means of surface improvement where a high-pressure water jet is used to dismantle the soil structure and mix binder into the soil.
It is a hydrodynamic mixing technique that results in soil-binder mixture injection columns.
Jet grouting is used:
For controlling soil water (cutting walls, bases, tunnels, dam projects, polluted soil water impoundment);
For controlling surface / structure movement (surface or structure movement prevention during tunnel construction or dredging works, track bed / cutting slope support, tunnel wall support, pile or retaining wall support for prohibiting lateral movement);
For supporting old building foundations (permits supporting from beneath the foundation, creating stabilised columns in weak soil layers);
For environmental protection works analogically with mass-stabilisation (to protect soil water, chemicals, metals etc. are bound into the contaminated soil).
contact
Infrastructure Project Manager - Veikko Vapper
Tel. +372 520 6478
E-mail: veikko.vapper@yit.ee
Civil Engineering Works Project Manager - Martin Vaga
Tel. + 372 516 9328
E-mail: martin.vaga@yit.ee