Jakobsoni 7
Ready to move in
Available apartments:

4

Total number of apartments:

75

Number of rooms:

1 - 4

Location of parking lots:

underground parking

Ventilation system:

Apartment-based forced ventilation with heat recovery

Heating system:

Floor water heating (central heating)

More details


A fenced landscaped courtyard

Comfortable arrival area and parking in the heated underground parking garage


A historical environment with unique wooden houses and dignified stone buildings


Acclaimed city centre schools and kindergartens

Apartments in Jakobsoni 7
Apartments
No results.
This search returned no results.
The flats, which are ready to move into, are located in the Tallinn city centre on Jakobsoni Street, just a few hundred metres from the city's best restaurants, Stockmann's department store, Maakri business quarter, as well as the cinemas and theatres.
There are three elegantly small and private buildings in total, each with four or five floors. The flats have different and interesting room plans, with some of the more exciting ones featuring split levels. Special attention has been placed on the spacious corner view living rooms. Most flats have a spacious balcony or terrace.
A beautifully landscaped, fenced courtyard makes the building cosier. The courtyard contains resting areas and a children's playground. Convenient and safe resident's parking is provided by the underground parking garage, which is directly accessible from the buildings' stairwells.
The Jakobsoni 7 project consists of 75 one to four bedroom flats with the ground floor containing four commercial spaces with spacious showcase windows. The building has been given a B class energy label.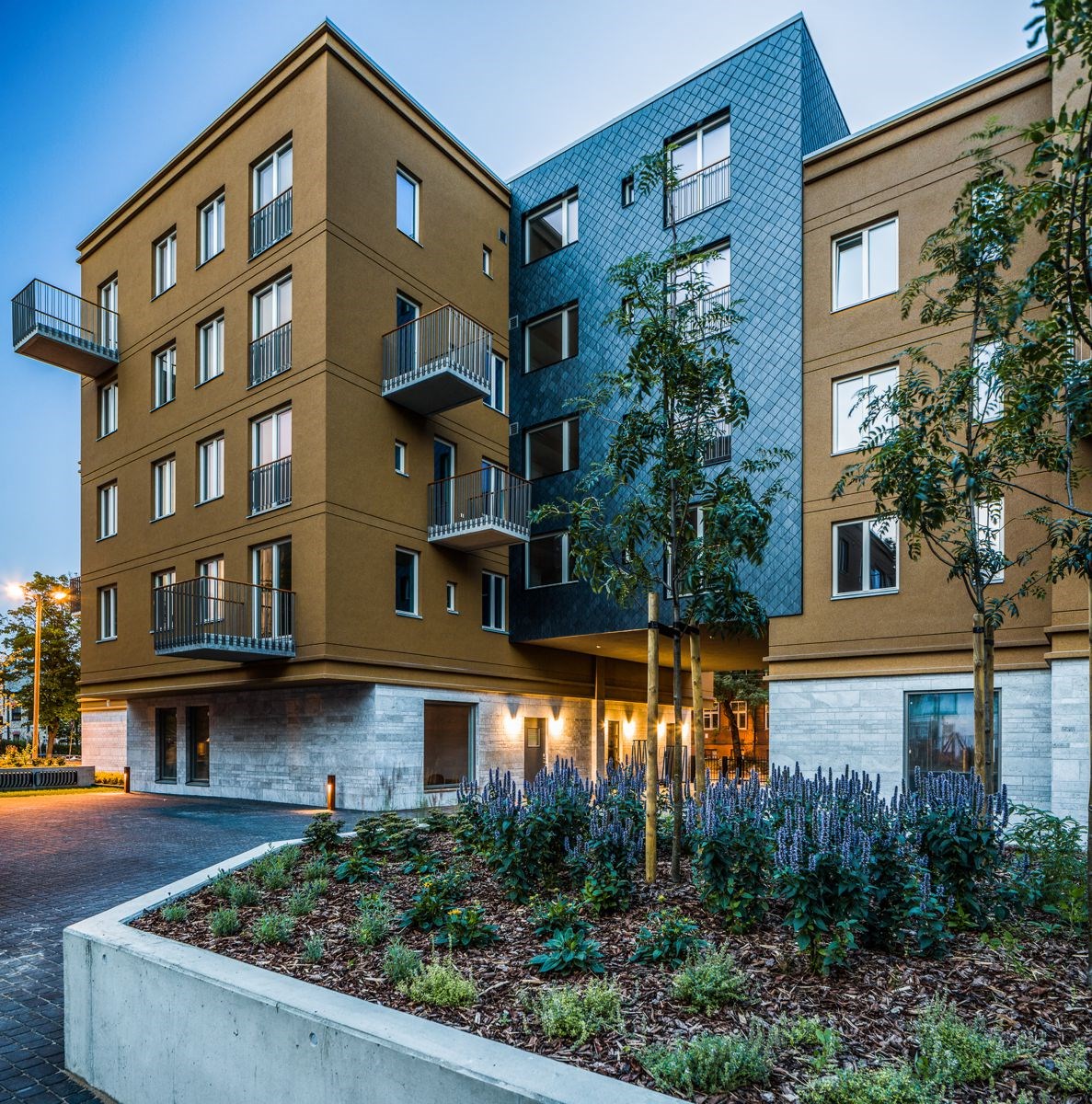 Map & Services
Show services
Show services
Sales specialists
Kairiin Kingumets
Sales specialist
Kristina Sõmerik
Sales specialist
Eva-Liisa Tamm
Sales specialist
Helina Toome
Sales specialist
Margit Kujala
Sales specialist for Finnish customer
Toomas Luht
Sales specialist